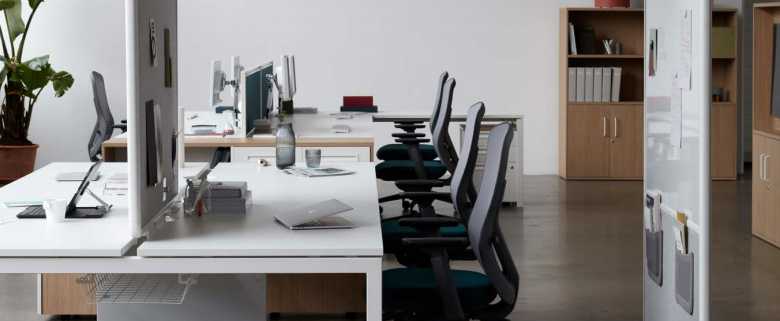 Improve Office Culture With These 6 Fun, Professional Additions
In recent years, we have seen a distinct shift in office design – towards fun. Businesses are embracing the human touch; more effort is being expended to improve office culture and cultivate a happier workforce.
There's legitimate research behind this – happy employees are more productive, they stay at your company longer and have overall better job performance. Considering the average cost of losing an employee can be 6 to 9 months' salary,  keeping your employees happy makes sense from a business perspective.
Our last post, Why Smart Businesses Are Focusing On Employee Happiness, explored the benefits behind focusing on your employee happiness; today, however, we're going to be sharing a few ways that you can make your office a more fun environment.
First, though . . . is it worth investing in workplace design to improve office culture?
Yes. In a survey conducted by Management Today, 97% of respondents stated that they regard their workplace as a symbol of whether or not they are valued by their employer. How valued your employees feel is a big part of your business's culture.
1. Living wall
Our first suggestion is a design improvement that has a big impact: the living wall. Living walls are a great way to revitalise your office and reap the very real benefits of having plants in the workplace.
Depending on your budget and the amount of space you have available to use, there are multiple ways that you can incorporate a living wall into your workspace. The first is, as in the photo above, a wall unit made of plants. For a cheaper option and more minimal effect, we like the DIY plant wall approach:
If you'd like to install a shelf-plant-wall, here at Quills we offer a lot of shelving units that are perfect.
However, living walls aren't just a design enhancement – having plants in the office has been shown to boost productivity by 15% and plants can improve overall office health and happiness. Not convinced? Here are a few health benefits studies have shown plants to have:
 Neuropsychological symptoms were reduced by 23% when plants were present. Fatigue reduced the most – by 30%
Mucous membrane symptoms were reduced by 24% overall when plants were present. Cough decreased by 37% and dry throat by 25%

Dry or flushed skin was reduced by 23% with plants in the workspace – Source 
For a full post on the benefits of adding plants to the office (and some ideas for how to add them in!) read our post.
2. Pool table
Our next suggestion is something we can vouch for – we have one in our office! A pool table is a great way to provide and encourage accessible fun in the workplace. Plus, it encourages team-building and allows people from different departments to interact. All things that help to improve office culture!
A new study from BrightHR and leading psychologist Professor Sir Cary Cooper revealed young employees that have fun in the workplace, from belly laughs and birthday celebrations to Xboxes and massages, take less sick leave, work harder and are more productive. – Source
We highly recommend this pool table as it also doubles up as a meeting table…genious! It's a highly efficient use of space. (Even better, having a game of pool at the end of a meeting is a great way to keep everyone motivated.)
3. Funky desks and office furniture
We've already mentioned the importance of office design for employees feeling valued and satisfied at work – but office design can also affect their mood. Boring, drab furniture can leave employees feeling demotivated; bright, engaging colours can leave them feeling inspired.
A great way to improve office culture and bring some fun to the workplace, without losing any professionalism, is to invest in some quirky furniture. The right furniture can liven up the office, while still allowing it to feel like a place of work.
An example of some funky office furniture we're loving at the moment is this Chemistry Canopy!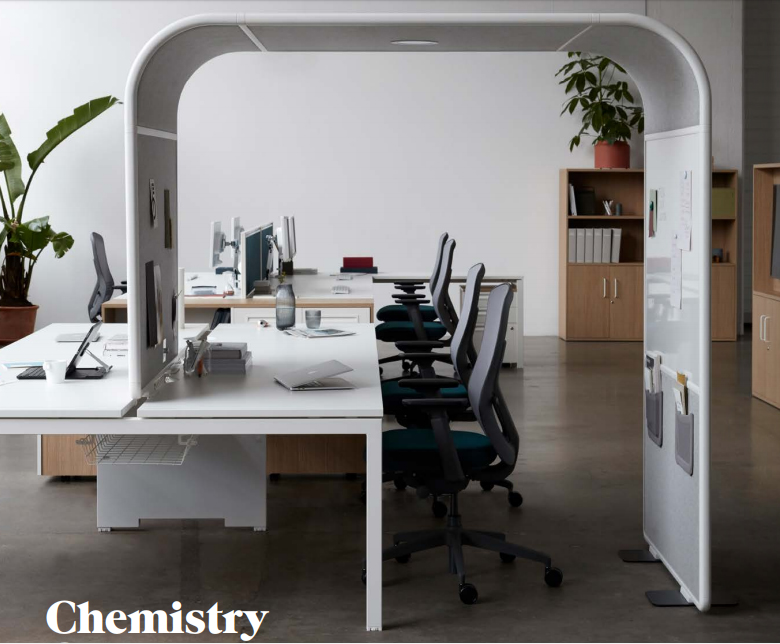 This canopy is something a little bit different and creative for your employees to personalise . . . but it's still professional. If you'd like one of these canopies for your office, send through an enquiry!
Another easy way to add some fun to your office furniture is to play with your colour scheme. We've talked about colour in office design in depth; if you'd like to learn about colour psychology and how to use it in the office, feel free to read our post.
4. A vending machine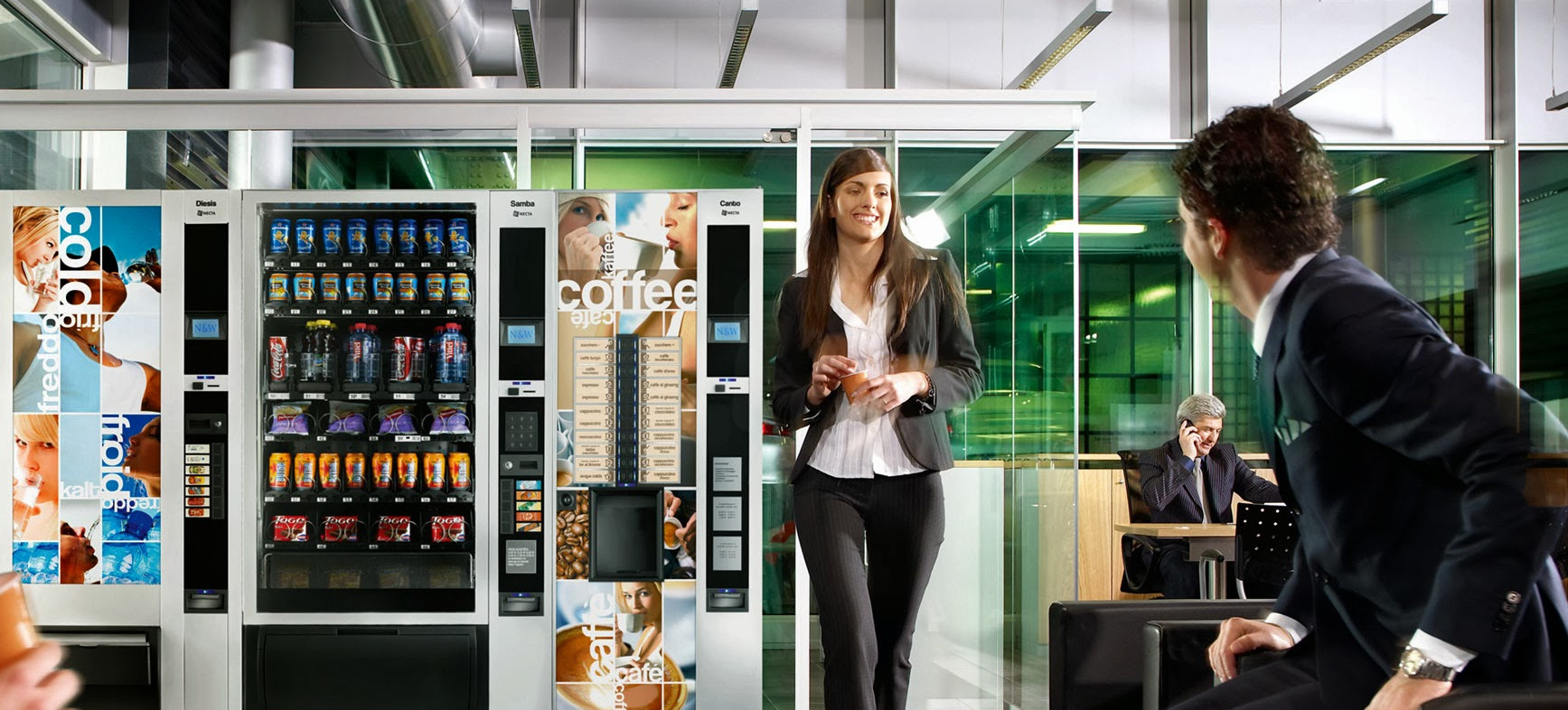 If there's one thing everyone can agree on, it's that the snack bar is the most important part of the office. A vending machine is a fun addition to the office that all your employees will thank you for! (Just remember to keep it stocked.)
5. An office dog (if none of your employees are allergic to them)
Did you know that there are genuine benefits to allowing pets in the office? Interacting with a dog, whether it's yours or someone else's, has been proven to reduce stress levels and release the stress-reducing hormone oxytocin.
"The atmosphere in the office is warmer now and more sociable. People will stop you in the corridors to stroke your dog so you start talking to someone in a different part of the company who you'd never normally have spoken to, or have only encountered over email." – Quote from a Nestlé employee after the offices started allowing pets at work. Source.
Allowing pets in the office or adopting an office dog could be a good way to improve office culture.
6. Living Logo
Our last recommendation is an office favourite of ours – living logos.  
Living logos are fully customisable signs you can use to add some creative branding to your office. These signs are made with real moss; however, a glycerin based fluid that stops any further growth and need the plants have for attention replaces the sap of the plants in the logo. This means that the moss will retain its natural features, but will not grow.
Even better, the logos require absolutely no aftercare or maintenance. Not even sunlight!
Your office culture is essential for keeping your employees happy and satisfied, so we hope you take these suggestions on board! If you're redesigning your office, but aren't sure where to start, feel free to take a look at our Quills Interiors website and see if we can help you or take a look at our seating guide and desking guide.
https://www.quillsuk.co.uk/wp-content/uploads/2018/05/chemistry-canopy.jpg
644
780
Quills UK
https://www.quillsuk.co.uk/wp-content/uploads/2022/01/White-Reverse-350.png
Quills UK
2018-05-25 10:00:24
2018-06-08 12:11:42
Improve Office Culture With These 6 Fun, Professional Additions