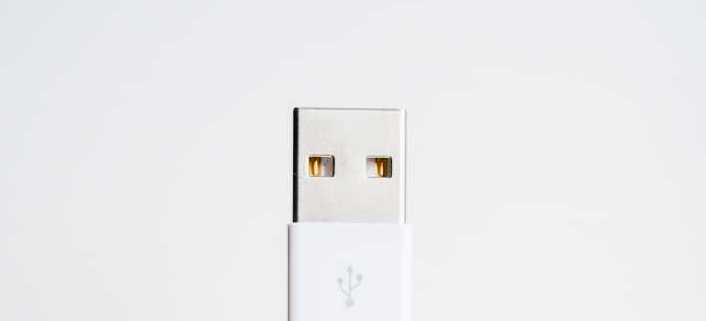 Your Business Needs Encrypted USBs: Stay GDPR compliant in and out of the office
Imagine if a USB with all of Heathrow's security plans was accidentally dropped on the street and picked up by a random passer-by. What kind of things do you think would be on it? CCTV camera locations, armed-police officer shift patterns, secret entrances . . . the security measures for the queen? All of those things and more. Such a massive breach could be disastrous.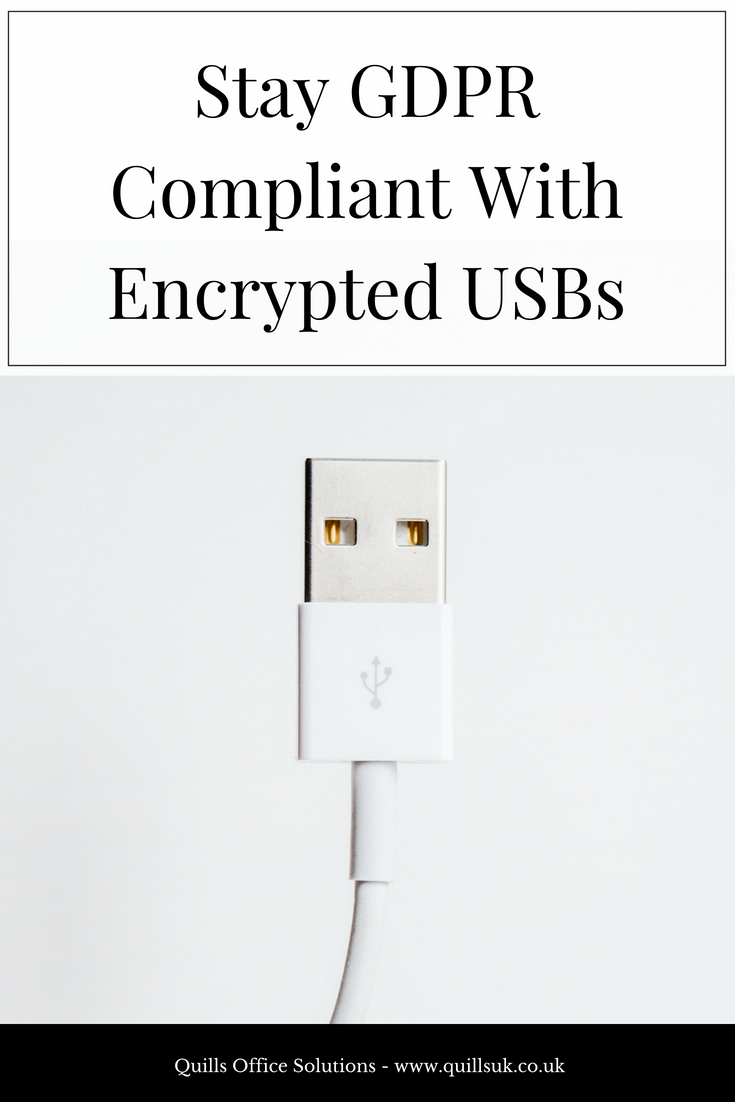 What if we told you it happened last year?
A non-password protected USB containing Heathrow Airport's security information was found last October containing over 174 confidential files. Maps, plans, videos; details about terrorist attacks and plans in place to stop future ones. Fortunately, the man who discovered the USB handed it into the authorities . . . but what if he hadn't? What if the wrong person had found it?
Heathrow is the busiest airport in Britain – and the 7th busiest airport in the world. In 2017, there were over 78 million passengers that travelled through Heathrow.
Keeping your data safe, even if it isn't a matter of national security like Heathrow Airport, is essential. Not only to ensure your clients and employees' privacy is being upheld – but also to make sure your business remains GDPR compliant.
Businesses know they need to implement security in the office . . . but are companies overlooking the fact that many employees are field based or travel and work on the go.  As you can imagine, losing a USB flash drive full of your clients' private information would highly violate the GDPR. So how do you keep compliant? Fortunately, there's an easy way to make sure that your data is protected on the go.
Encrypted USBs
A simple way to protect your files when in transit is to use encrypted USBs. These are USBs that come with built-in encryption software and password protection and will even shut down your laptop if left inactive for a period of time.
Did you know that 66% of SMBs will go out of business or shut down for at least a day after a data breach? This is before the GDPR; with such large fines now in place, how many companies do you think will survive?
Unfortunately, data breaches and cyber attacks are a fact of life in the digital age – and SMBs are a prime target. In fact, 43% of cyber-attacks are aimed at SMBs. Your business needs to be taking as many precautions as possible.
The USB We Recommend: Safexs
Here at Quills, we provide an extensive range of encrypted USBs – but we highly recommend the Safexs range.
Safexs Protector 3.0 has been designed and developed within the EU specifically for government agencies to help reduce costs whilst still maintaining high security requirements. – Safexs website
Designed to be secure enough for government agencies to trust, Safexs USBs are well-equipped to protect your business's data. Plus, they work with all operating systems, which means that if you're switching between Macs and PCs, you can still access and protect your documents.
Developed in the EU to be compliant with current and future EU Data Protection Directives
Most importantly, Safexs USB drives were developed to be GDPR compliant. With such harsh penalties for non-compliance (fines of up to 4% of your annual turnover), your business does not want to take any unecessary risks.
Benefits of encrypted flash drives
Encrypted USBs keep your data safe when working remotely or taking files off-site to show clients. However, they don't stop there!
Note: these benefits are dependent on the model you buy; lower-spec encrypted flash drives may not offer them. If you're interested in buying a secure USB and would like to better understand the features of each model, feel free to call us and ask a sales representative to ask for further information. Safexs Protector USBs have all of these functionalities.
Logging out of inactive machines
How often have you sat down to do some work – only to then get up to make yourself a quick cup of coffee? Or get called outside for a quick meeting? It's not uncommon to get held up and be away from your computer for longer than you expect during the workday – but password protecting your files is no help if your PC is left open for people to access.

Encrypted flash drives have the ability to lock or turn off machines that have been inactive for a set amount of time; this means that if you get held up having a conversation at the coffee machine, your data is protected.
Protects against password guessing
After 10 wrong attempts at guessing the password, the password will reset.
While you want your files to be secure . . . you still want to be able to access them if you forget your password. Fortunately, with Safexs there is safe password recovery that won't destroy your files.
Safexs USBS offer ShareProtect; a portable secure file sharing solution. This allows you to encrypt your device and computer files and share them with colleagues or business partners.
You can set your flash drive to automatically wipe its content at a set date. You no longer need to worry about having data sitting around for longer than it needs to be.
To conclude, we highly recommend investing in encrypted USBs for your business and employees working remotely or on the go.
If you'd like to purchase some encrypted USBs, feel free to call us at 0845 078 0324 or send an email enquiry to sales@quillsuk.co.uk.
https://www.quillsuk.co.uk/wp-content/uploads/2018/05/adam-birkett-239153-unsplash-e1526037566527.jpg
359
706
Quills UK
https://www.quillsuk.co.uk/wp-content/uploads/2022/01/White-Reverse-350.png
Quills UK
2018-05-17 08:03:34
2018-06-08 12:11:42
Your Business Needs Encrypted USBs: Stay GDPR compliant in and out of the office