How will your office change in 2022?
As companies have returned to the office, it's become clear that hybrid working may be here to stay, with a mixture of days working from home and days in the office. It's safe to say that the face of the working world has changed for good, and hybrid working looks like it's here to stay. So, how will this change your office space in 2022?
Comfort Office Furniture
Most people tend to invest time and effort into making their office or workspace as comfortable and pleasant as possible. In 2022 this will increasingly be reflected in office buildings themselves. Take a more human, 'interior' design approach to the office by investing in comfortable furniture made from soft, flexible materials, and choosing calming colour palettes. Remember to take into consideration the air quality and temperature of the office too. The look is to make the office space feel more home from home rather than formal.
Providing your employees with a workspace that is as warm, enjoyable and as human as possible will mean that they can focus on their productivity and creative ideas, both at home and in the office.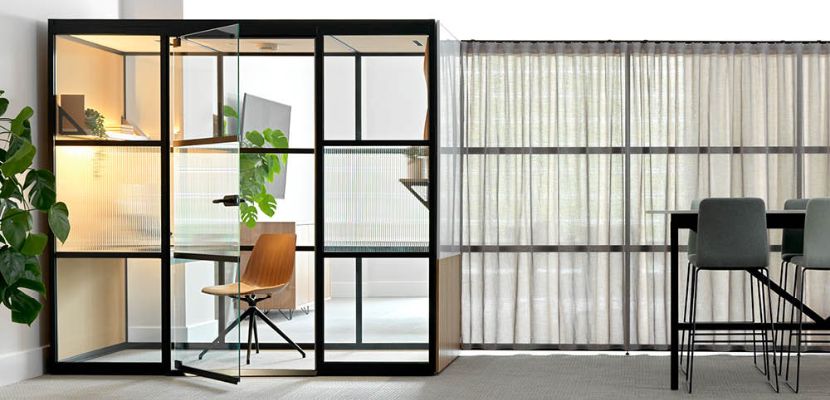 Flexibility Home Office Furniture
When working from home, employees often like to switch between rooms. For example, you might have one room in your home that you prefer for video calls as it's quieter and more formal, and one more cosy, relaxed room that you take your laptop into when you are carrying out individual work.
This is something that is now beginning to be reflected in the office, with formal meeting spaces alongside more relaxed collaborative spaces or soundproof areas where people can go to focus by themselves without interruption. The aim here is to provide your employees with options to help them work efficiently, as different people work well in different environments.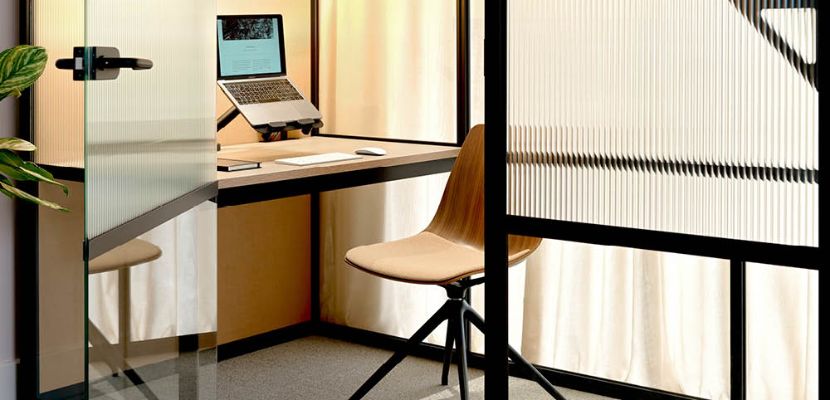 Professional Video Conferencing
Many companies are finding that high quality video conferencing is just as important as it was during the height of the pandemic, if not more so. Evidence shows that video meetings improve productivity by 50%, and 90% of people find it easier to get their point across. With increased flexibility in terms of hybrid working, there will often be different combinations of people working in the office versus at home each day, so high quality video calls are essential to enable teams to collaborate with ease.
Within 2022 we will start to see more spaces dedicated specifically to video conferencing. Employers need to think about creating spaces with the perfect lighting, backdrop and sound settings for video calls. People want to feel confident while they are on video, so concentrate on soft, flattering lighting that reduces glare from glasses.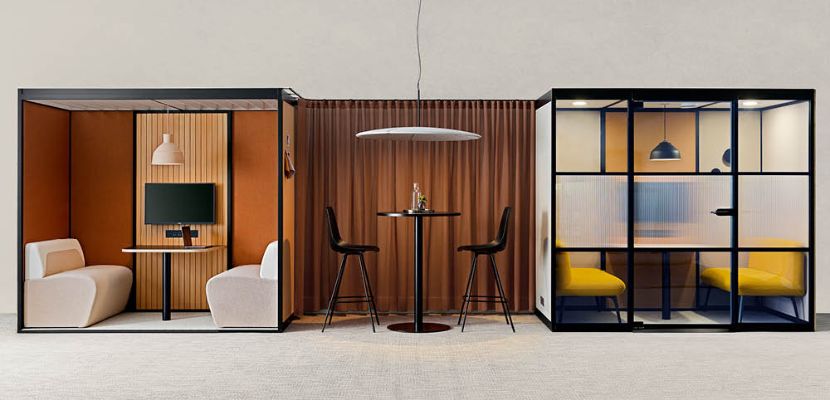 The Mews collection
The Mews landscape habitats are a fantastic solution to the requirements of today's workplace. They offer a range of different 'pod' workspaces, each designed for different purposes, including video conferencing, one-to-one meetings, collaborative spaces and private, and soundproof spaces for individual work. They are modular structures that are highly functional, yet are also easy to update or modify.
Pod workspaces are quite commonplace nowadays in offices; however, these can often be rigid, uncomfortable and even claustrophobic. Design have succeeded in creating a flexible workspace that is aesthetically pleasing, comfortable and inspiring.
To find out more about workplace furniture solutions or the Mews Collection, please don't hesitate to get in touch.
https://www.quillsuk.co.uk/wp-content/uploads/2022/01/how-will-your-office-change-in-2022.jpg
400
1030
Justine Perry
https://www.quillsuk.co.uk/wp-content/uploads/2022/01/White-Reverse-350.png
Justine Perry
2022-01-20 12:56:33
2022-04-13 14:18:36
How will your office change in 2022?