Greener washroom services that are a breath of fresh air!
Not many of us think about what's required to keep a washroom functioning and ensure we don't go running for the hills after entering. Truth be told, there are many items that need to be serviced to ensure these facilities run smoothly. When numerous people are using the facilities on a daily basis, it's vital that key items are serviced regularly and ensure that the place smells great too!
If you believe the only green link with washrooms is the colour you go whenever you think about them, it's time to think again!
One topic which is being talked about more openly is waste management, although probably not hygiene waste. Quills love finding sustainable solutions for our clients to help them with their environmental commitments so we can't wait to tell you more. Take a look below.
Zero sanitary waste to landfill
We agree, this is an unpleasant topic but, this isn't a time to be squeamish. Sadly, sanitary products cause more than 200,000 tonnes of waste a year. And when it comes to nappies, it's estimated that in the UK, around three billion disposable nappies end up in landfill every year. Yuck! What's worse is that sanitary products and disposable nappies will take more than 500 years to decompose. This means we could make a huge impact on the environment by choosing a provider who doesn't send sanitary waste to landfill.
This is exactly what happens with Quills' washroom services and sustainable solutions. Here's how it works.
We'll collect your sanitary waste on a regular basis and at a time that suits your business – if doing this outside of working hours is preferred this is not a problem. We'll clean the sanitary bins and change the liners. We use antimicrobial liners in our feminine hygiene units which significantly reduce bacterial growth and combat odours. The waste is then taken away to plants specialising in Energy from Waste (EfW). The waste is then turned into renewable energy, and any residual waste from the EfW process is used as an aggregate in the construction industry. Absolutely nothing goes to landfill, which we love!
And as an additional green bonus, our feminine hygiene units are recyclable at the end of their working lives.
So, if you're looking for ways to make your company more sustainable and you'd like to discuss greener solutions for workplace hygiene waste management and washroom services, send us an enquiry or give us a call on 0845 078 0324.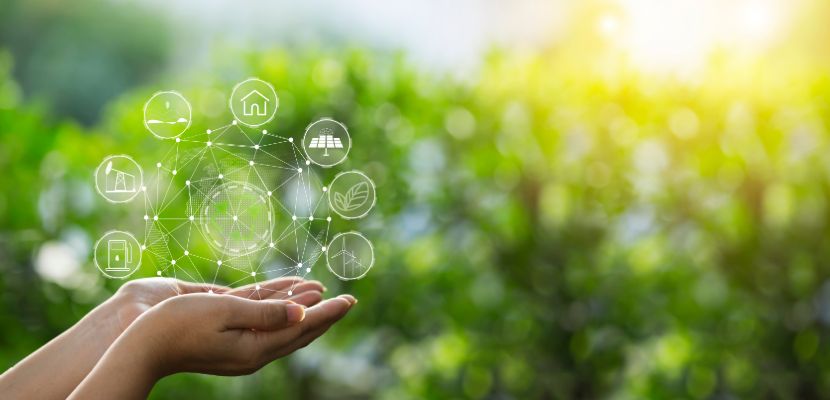 Energy efficient hand dryers
If you haven't done so already, why not consider switching to energy-efficient hand dryers? This will help save your business money and reduce your energy usage too. Depending on the size of the unit and frequency of use, we have dryers that typically cost between £13 to £32 per year to run. We can install your chosen hand dryers and we can service them too.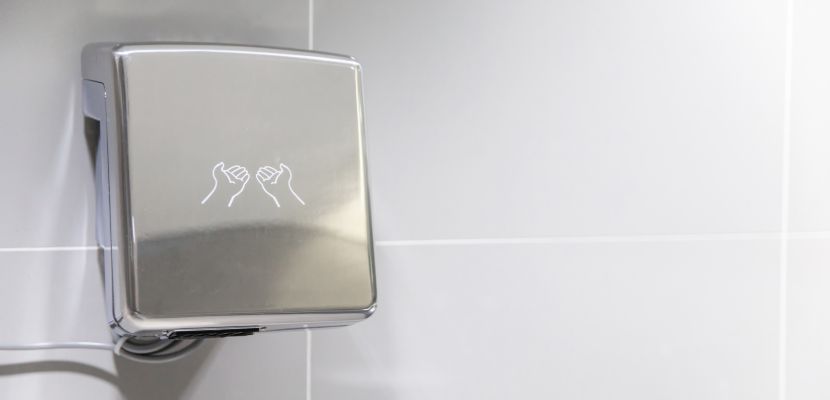 Reducing your water usage
We tend to think that because it rains so much in the UK, we don't have to worry about saving water. But the sad fact is that climate change is having a massive impact on our water supply. Our summers are becoming hotter and drier, which will result in water shortages at certain times of the year, especially in the south which is more densely populated. By doing whatever you can to save water, you'll not only reduce your water bills, you'll also be helping to ensure every business and every person has access to enough clean water for their needs all year round.
In your company's washrooms, you can install technology that will help your business save water without having to compromise on hygiene. Our Sensaflush and Autoflush units will help you reduce water consumption by up to 90%. And when your premises are vacant, such as at weekends, over the Christmas break or – and we really hope it won't come to this – during another lockdown, the units will automatically flush every 12 hours, which will keep your water system flowing. This is important because stagnant water can become a breeding ground for harmful bacteria such as Legionella (which is the cause of the potentially fatal Legionnaires' disease).
Air quality and ventilation
Without being too graphic, we all know the importance of having fresh air in the washroom! However, many washrooms have no access to an outside wall for ventilation and even if there is a window that can be opened, you probably won't want them open in the winter. To help avoid wasting energy in the winter through heat loss, you can consider installing Air Cleaners. Covid-19 has shown us the importance of ventilation. By installing air purification systems in your washroom and in other parts of the building – you'll control odours as well as destroying bacteria, viruses, mould and fungi. This is done through a process called ultraviolet germicidal irradiation (UVGI). UVGI uses ultraviolet light to kill microorganisms, improving the air quality by ensuring it is clean and hygienic. What's more, this process will be happening 24/7, not just when you remember to open a window.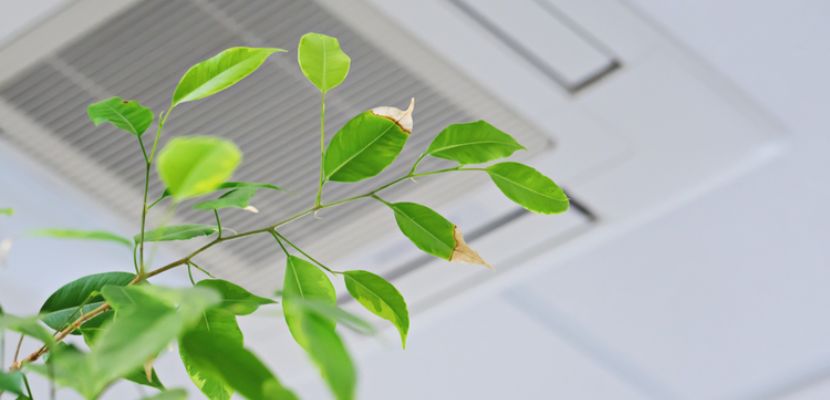 Even our journeys are greener
Saving petrol plays a key part in making our services more sustainable. That's why we use route-planning software to plot the most fuel-efficient routes. We also have fuel analytic technology fitted in our service fleet which helps us to optimise our fuel consumption even further.
If you'd like to find out more about making your company washrooms greener and cleaner, feel free to get in touch.
https://www.quillsuk.co.uk/wp-content/uploads/2021/12/greener-washroom-services-2.jpg
400
1030
Justine Perry
https://www.quillsuk.co.uk/wp-content/uploads/2022/01/White-Reverse-350.png
Justine Perry
2021-12-08 15:31:34
2022-01-20 12:25:23
Greener washroom services that are a breath of fresh air!