How to make your business more sustainable in 2020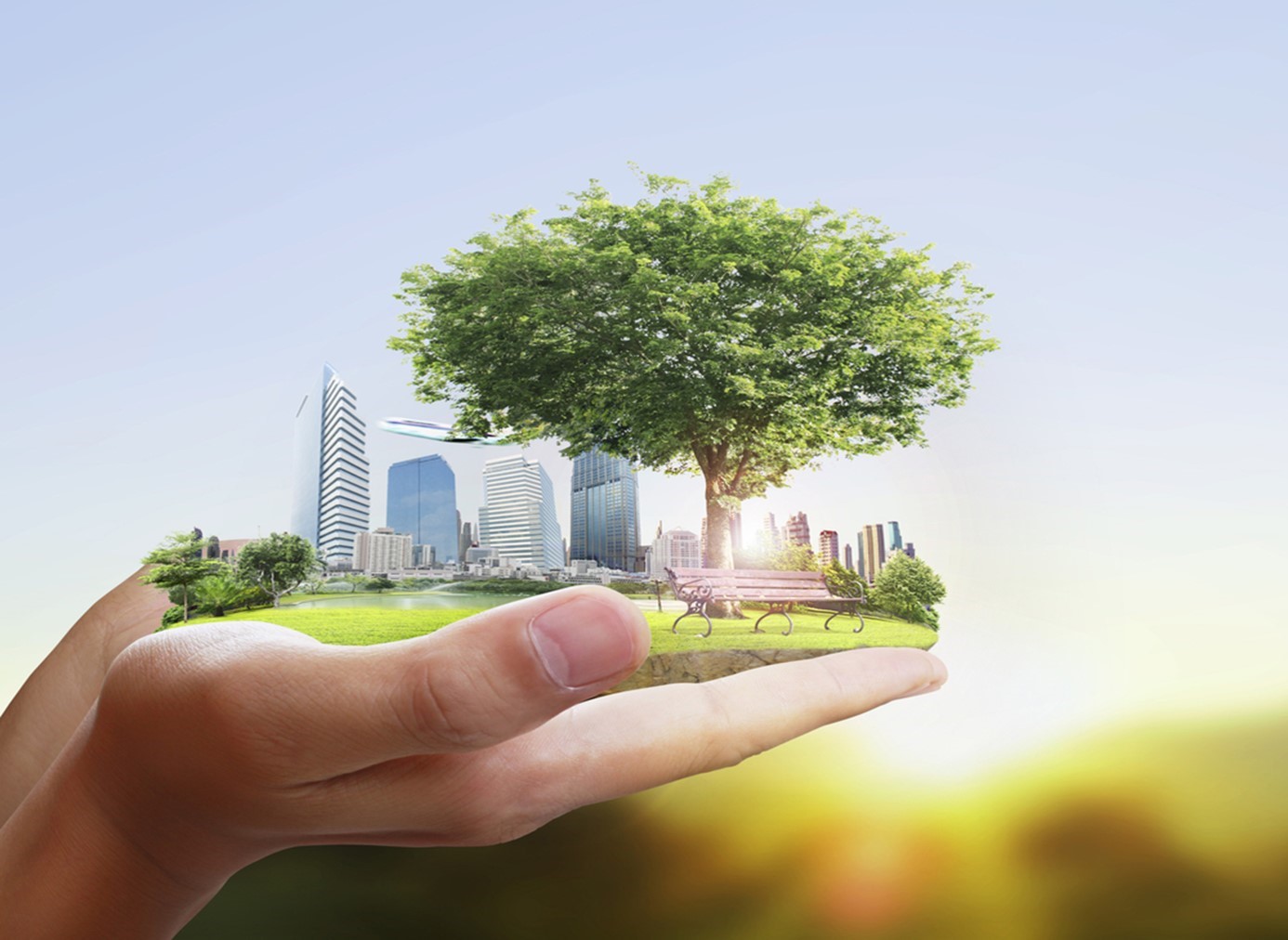 I'm sure we'd all agree that we could be greener and small changes can have a huge impact on our environment especially for a business or manufacturer. As more and more of us understand the importance of corporate social responsibility and the environmental impact that operational and purchasing processes can have on a business, it's important to consider how you can become more eco-friendly for your company's reputation from its customers, employees and stakeholders.
Here are some of the ways you can make your business greener:
Set up a 'Green Team'
Creating a 'Green Team' in the office, or even just allocating a 'Green Champion', is a great way to brainstorm new ideas and keep your business becoming more eco-friendly. Empower staff to make important decisions and introduce new initiatives that will encourage all staff and customers to improve their recycling processes. You can even introduce new 'green policies' that staff have to abide by such as no plastic bottles in the office or no desk bins. If possible, ensure your Green Team are made up of members from different departments within the business so that you can include different business perspectives. For example, include someone from the operations team to ensure you're getting the best products as well as a member of the marketing team to discuss how to communicate your green ideas effectively.
Use green products
What do you do once you've finished with your used ink pen – throw it in the bin? Probably, because that's all we've ever done. Every year, we fill up landfills with perfectly reusable pens and it's time to consider stocking up on recycled or reusable stationery instead. Using green stationery will not only help the environment and reduce the amount of waste going to landfills but will save you money and improve your eco-credentials. It may also be worth keeping your office supplies cupboard under management by the designated 'Green Champion' who can be sure to see if there's an eco-alternative or refillable option out there. There are many recycling schemes around which are free of charge and are designed to help make recycling your used batteries, ink and toner cartridges and other items a much easier process.
Clean green
Going green with your cleaning products is also recommended to help improve the health of your cleaning staff and other employees as well as remove harmful toxins from the workplace environment and less harsh chemicals going into our water systems.
Review your waste
Whilst we appreciate that this isn't particularly the most appealing job to be done, reviewing your waste is an effective way to understand exactly what your business is using and what is being thrown away. Your waste provider will probably have a portal that you can log in to and see the split of recycling and waste to landfill.  This should give you a good indication of any changes that need to be made or new policies that should be introduced. For example, if there are a lot of plastic cups in the bin from the water cooler, replace the cups with eco-friendly and biodegradable versions. We also suggest doing this regularly, such as once a month to measure the success and impact you're making.   Alternatively, why not consider mains filtered water?
Challenge suppliers or use sustainable suppliers
Getting access to more eco-friendly products can be as simple as asking your existing suppliers to provide a more environmental service or product range or even ask to see their CSR Policy. Just like you, there will be many other businesses asking suppliers the same questions so don't be afraid! If your current suppliers don't offer any green products or if they're not looking to be more environmentally friendly, start looking for other sustainable providers instead.
In the meantime, it's also important to review what you're currently purchasing and if there are any internal or external changes that can be made which will quickly improve your eco-credentials. For example:
What type of packaging are you using to send out to customers? Is it recyclable?
Do your delivery vans comply with ULEZ standards?
Are you using single-use plastic void in boxes?
Do you have centralised waste bins in the office or warehouse?
Do you recycle your office equipment?
Are you using recycled stationery and office supplies products?
Do you recycle your paper?
Do you re-use packaging?
Introduce #GreenChallenges
Green challenges can be a fun way of encouraging your employees to be more environmentally friendly. For example, you could challenge your staff to go for a month without using any plastic eating utensils, and then reward those who complete the challenge by offering small (and perhaps even eco-friendly) prizes! Our eco-friendly promotional gifts catalogue is a great place to start looking at prize ideas.
Make the office greener (literally!) 
Bringing shrubs and plants in your building can massively help improve the air quality around your organisation which is essential for your employees. In addition, this will also help your business look a lot more attractive visually and there is only little maintenance required for looking after them. Bringing more nature into the office means more oxygen is produced and creates a happier space for your employees to work in.
Take a look at how Quills can help with your Eco Purchasing and CSR targets by getting in touch with our friendly team who are more than happy to help.
https://www.quillsuk.co.uk/wp-content/uploads/2020/01/eco-blog-image-e1617876723675.jpg
457
626
Quills UK
https://www.quillsuk.co.uk/wp-content/uploads/2022/01/White-Reverse-350.png
Quills UK
2020-01-10 10:06:37
2021-03-24 17:17:03
How to make your business more sustainable in 2020