Tips for reducing your plastic use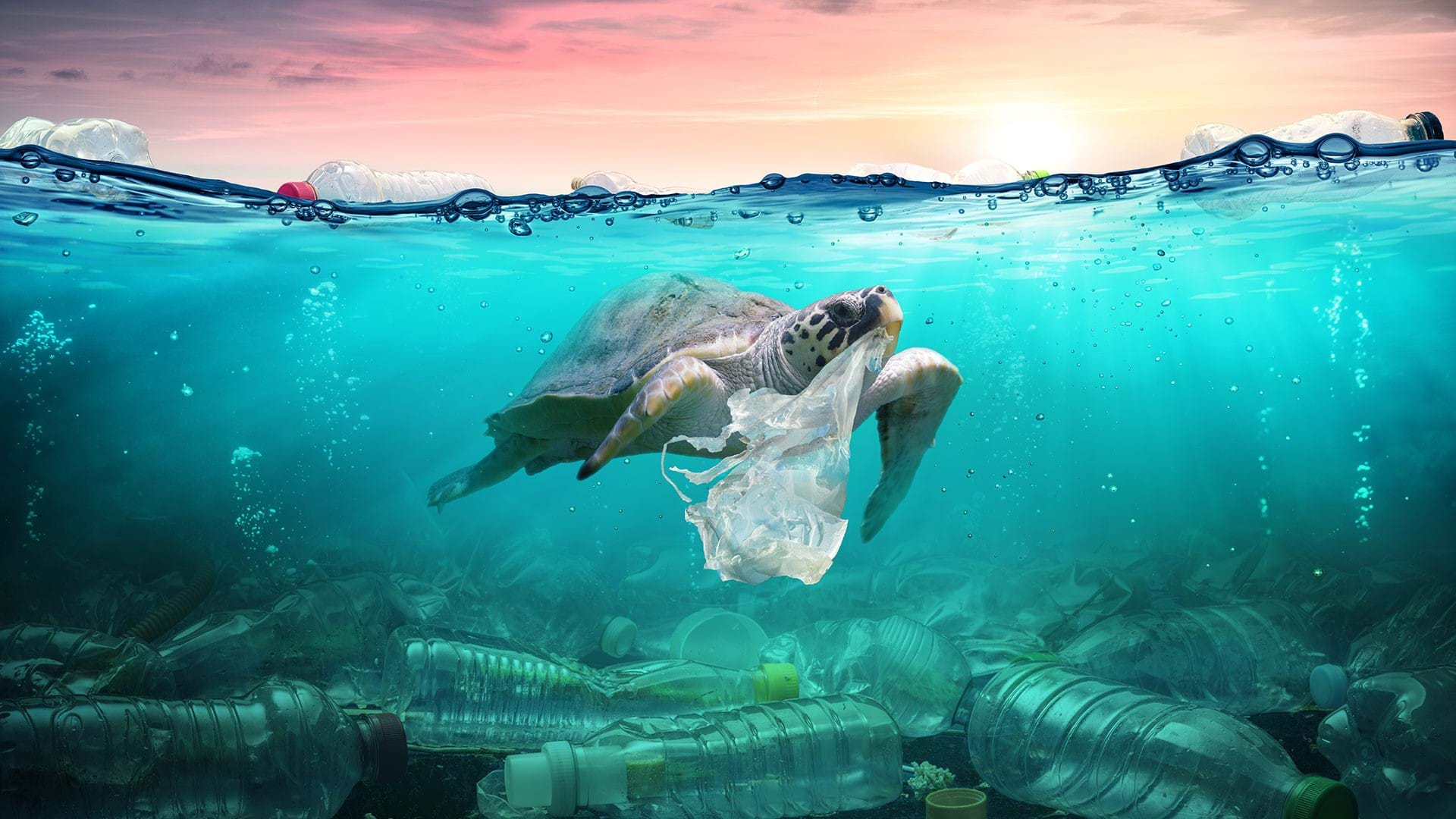 Plastic has insidiously crept into every corner of our lives and it's predicted that a truckload of plastic waste is poured into our oceans every minute. However, thanks to the increased number of documentaries and resources available, such as the Blue Planet series by David Attenborough, plastic pollution has now become a global issue that we are all aware off and one that many of us are looking to change.
There are so many simple ways to use less plastic and all you really need to do is stop and question whether your plastic item is really needed – the answer is probably not! Here are some top tips for reducing the use of plastic in your everyday life:
Plastic straws are a definite no-no!
Let's face it, plastic straws suck. Although plastic straws should technically be recyclable, they aren't and they're having detrimental effects on our oceans. Not only can they take up to 200 years to decompose, they pose a huge threat to ocean life and are also incredibly dangerous to birds who often mistake them for food.
So, next time you're out and buy a drink, think to yourself – do I really need a straw? If the answer's no, then don't have one. If you do really need a straw, try out an eco-friendly alternative instead such as paper straws which many restaurants and pubs have already introduced.
Whilst many organisations such as Lonely Whale have already put the anti-plastic straw movement on the map, it's important to still encourage your local restaurants, pubs and bars to stop adding straws to drinks by default and make customers ask for them instead.
Reusable bottles
Did you know that we use over 35 million plastic bottles in the UK every day? What's even scarier is that only 1 out of 5 of these bottles are recycled correctly. It's time for change! If you want to cut the amount of plastic you use AND save money, then it's time to get yourself a reusable bottle instead. Not only are they super-convenient, but they are also incredibly durable so will last you a long time. To help encourage this movement, there are even apps that you can download that share locations near to you where you can refill your water bottles for free!
If you're a business, why not invest in eco-friendly promotional water bottles and promote your brand? By giving these to employees and prospects, you'll be discouraging the use of single-use plastic and also benefit from branding on the go!
Don't forget your refillable coffee cup too!
If you rely on a coffee fix in the morning like many of us do, have you purchased a re-useable cup yet? In the UK we currently throw away around 2.5 billion coffee cups every year and only 1% of these cups can be recycled. Crazy right? Purchasing a refillable cup couldn't be easier with many of the big coffee shops such as Costa and Starbucks selling them and offering a discount on your coffee each time you bring your own cup in – it's a win-win!

Bring your own shopping bags
The majority of plastic bags take a huge amount of energy to manufacture, transport across the country and recycle. They don't break down in landfill sites and overtime release dangerous energy chemicals but yet they are one of the most common types of litter on land. Although, since we introduced the charge for plastic bags in England, we've seen a whopping 85% drop in the use of plastics bags – yippee! To keep this number falling, invest in a foldaway bag that can be placed in your normal everyday handbag – convenient and eco-friendly!
There is an endless range of environmentally friendly shopping bag alternatives including bags made from natural jute with cotton webbing and rope handles; and many promotional items too for your business!

Bring your own cutlery
It's happened to all of us when you're out in public and you decide to grab a quick bite to eat but the only cutlery options available are plastic! Carry around your own cutlery, even if it's just a fork so that you always have something in your bag to avoid giving in to the dreaded plastic cutlery. If you have to use plastic, don't throw it away once you're finished with it, give it a clean and re use it. If you're feeling creative, why not try getting your own spork?!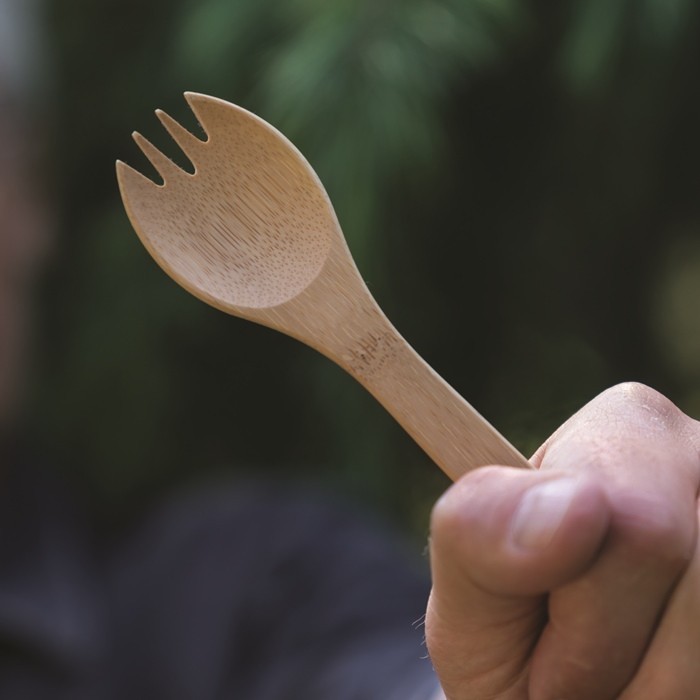 Foil over clingfilm
In simple terms: foil can be recycled, cling film can't. If you make regular lunches to take to work or even just need to wrap your food up to keep it fresh, always try to use foil instead as this is much nicer for the environment. When you're finished with it, remember to stick it in the recycling bin! Alternatively, use a lunch box which can be used over and over again.
Glitter – sparkle and be guiltfree
Although there's a huge sense of fun and joy about using glitter (and all things sparkly for that matter) there's a sad reality that glitter is, well, awful for the environment. It's made from such a small size of plastic which is part of the ever-growing 'microplastic' problem. In summary, when glitter is washed down the drain, it's consumed by fish, plankton and birds and then it collects in their stomachs and causes the animals to die or instead, can make its way up the food chain and end up on our plates. Yuck!
But don't worry, we can still rock up to festivals with glitter-covered bodies thanks to all the eco-friendly options available. Check out eco glitter fun for some inspiration.
How to reduce your carbon footprint
If your business is reviewing their carbon footprint, take a look at this article on An SME's guide to reducing your carbon footprint and environmental impact which we love.
If part of your business goal is to become more environmentally friendly, take a look at our sustainable purchasing solutions to help you meet your CSR targets. We also have a huge range of eco-friendly office supplies and promotional items too.
https://www.quillsuk.co.uk/wp-content/uploads/2020/02/plastic-free.jpg
1080
1920
Quills UK
https://www.quillsuk.co.uk/wp-content/uploads/2022/01/White-Reverse-350.png
Quills UK
2020-02-05 11:15:54
2022-02-10 10:47:41
Tips for reducing your plastic use