8 Ways To Add Some Fun To Your Office!
With the World Cup over and summer coming to a close, a lot of our office cheer is taking a dive. No more pizza and beer on evenings that England are playing, no more flag decorations hanging from the ceiling, no more ice cream days . . . the summer months can often massively improve the atmosphere of the office and we're sure that, like us, you'll be sad to see them go.
However, while the sunny weather might leave, who says the office fun has to? Today, we're sharing 10 ways that you can add some fun to your office even without the good weather.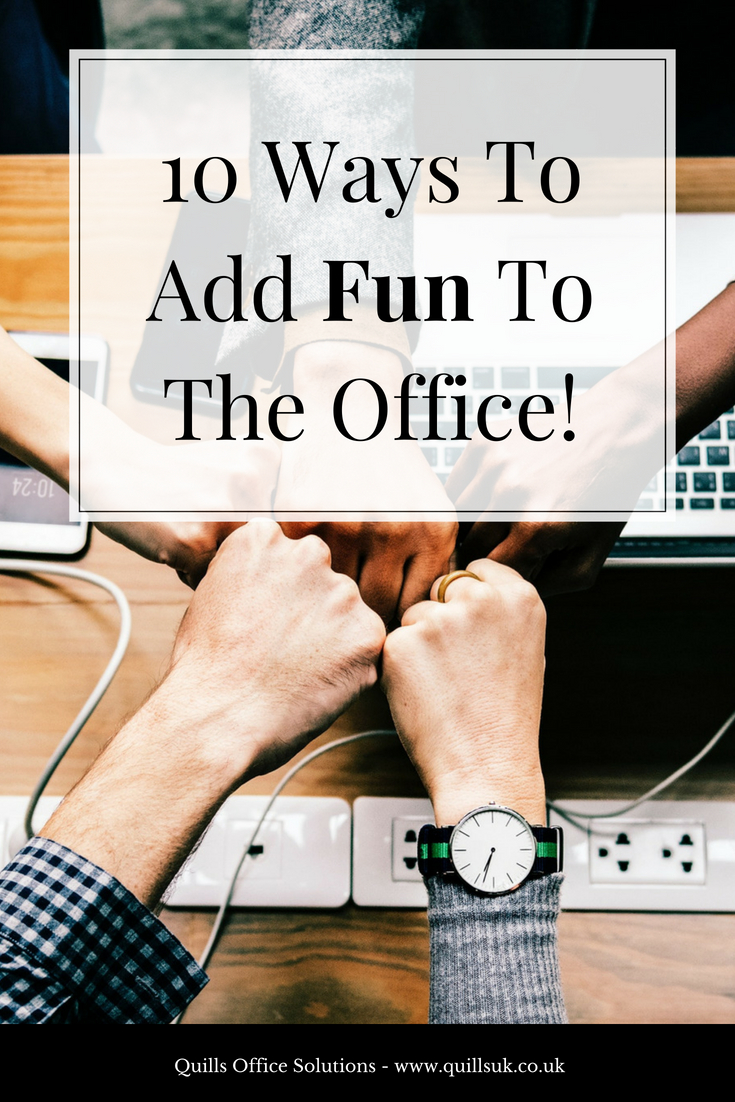 1. After work drinks
One of the biggest ways you can encourage fun in the workplace is to make sure that you're having fun out of it. After work drinks are a great way for your workforce to bond on a personal level instead of surface level, "work appropriate" chit chat.
Many studies have proven that employees with friends at work are more engaged, more productive and happier at work – so it's worth encouraging your workforce to build relationships with one another.
2. Order food in
Nothing bonds people like food! Once a month, why not order in a pizza and have a long lunch break eating together and having a friendly chat? This is a great opportunity to get to know your coworkers better and is an effective ice-breaker for bosses and employees to sit down and have a casual chat.
NOTE: You probably want to avoid the work talk here, unless you want to use this as a way to hold informal meetings. Nobody wants to be nagged during their lunch break.
3. Friday early finish
A great way to boost morale is to let your employees go a little early on one Friday out of the month. It builds excitement for the weekend – plus, there's a lot of research behind the fact that working shorter hours can make us more productive.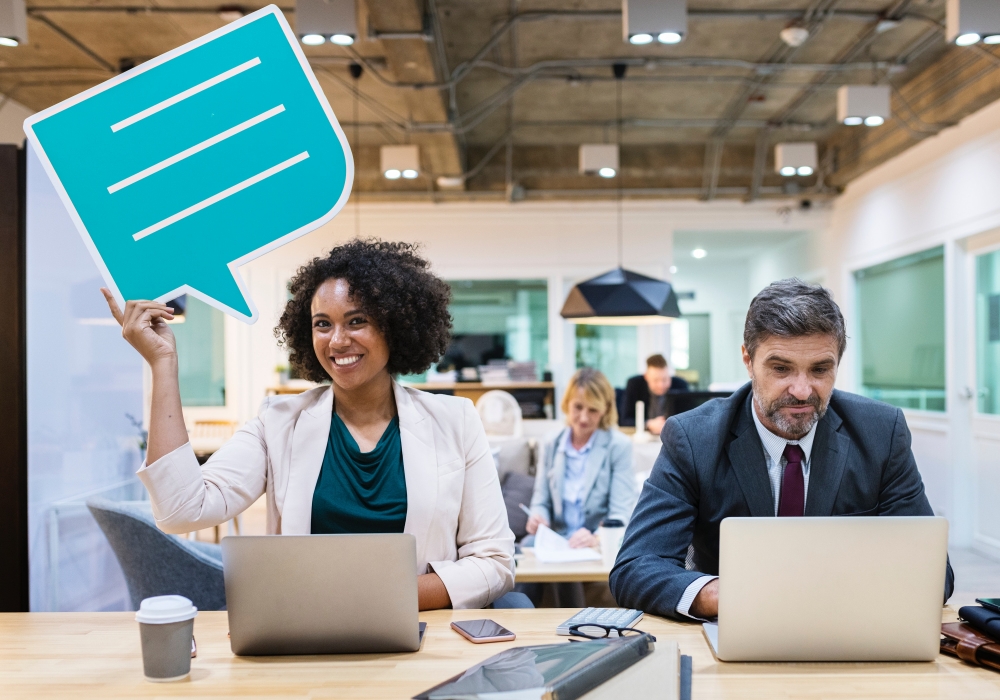 4. Bring in a fruit platter (or sweets!)
We've already mentioned food on this list, but it's worth a second idea – after all, eating the same kind of food together can build relationships and boost feelings of trust, all great things for people working in a team! Not to mention the other benefits:
If you have a strategically placed snack table, it can encourage employees to stand up and walk to get snacks. This not only encourages people to walk a bit more – which is beneficial for their health – but this can also act as a quick break from their work. We've already spoken about the numerous benefits of taking breaks, but the take-home is that break that makes employees more productive and they produce higher quality work.
Having communal eating / breakout area can give employees a place to congregate and interact with each other away from their desk. 
If you're trying to encourage a healthier workforce, providing snacks allows you to control what snacks people are eating. People snack throughout the workday; it's inevitable. In fact, being in the office makes you snack a lot more. However, people tend to snack on unhealthy food – not only can this lead to lower productivity, it can cause health problems that can result in absence. When you provide snacks, you can to a certain extent control what's people eat – so you can make sure your employees are eating the right thing.
5. Try some FUN team building exercises
"Team building activities" is a phrase that can send a shiver of dread down your employees' backs. Things like 'trust falls' or circles where people say one fact about themselves . . . to be blunt, they're boring and people tend to dislike them (or worse, feel patronised by them.) However, there are a large range of fun team building activities that are actually worth a try. Here's a few:
Team building exercises don't have to be awful; they can actually be used to help your employees get to know each other and break the ice. It's all about picking the right activity!
6. Let dogs come in once a week!
There are a whole host of benefits to having dogs in the office – most notably: increased employee satisfaction, decreased stress and improvements in productivity – but we acknowledge that dogs are not going to be the right fit for every workplace. Issues with allergies, insurance and potential damage can all arise, not to mention the fact that some people just don't like dogs!
A great compromise that allows you to reap the benefits of pets in the workplace, while still keeping it a treat, is to allow dogs in once a week – maybe as a Friday celebration or a Monday mood boost.
7. Get a pool table
If you follow us on LinkedIn, you'll probably be familiar with our pool table and how much our office loves it – and, if you don't, why not give our LinkedIn a follow? Pool tables can be a great addition to a meeting room, especially as a way to break the ice with potential clients, and they're a fun workplace activity for all the team to get involved in.  Our pool table doubles up as a meeting room table too as it has a removable top to create the table…genious!
8. Have a silly dress up day
Casual Fridays are the norm – in fact, a lot of offices don't have a strict dress code to start off with – so you want to do something that stands out. Why not try a dress up day? This is a great way for people to show off their personality and a great conversation starter.
We hope that this list inspired you to try introducing some fun into your office!
https://www.quillsuk.co.uk/wp-content/uploads/2018/08/rawpixel-653764-unsplash-e1533730069198.jpg
654
1000
Quills UK
https://www.quillsuk.co.uk/wp-content/uploads/2022/01/White-Reverse-350.png
Quills UK
2018-08-22 14:06:50
2018-08-22 13:04:51
8 Ways To Add Some Fun To Your Office!