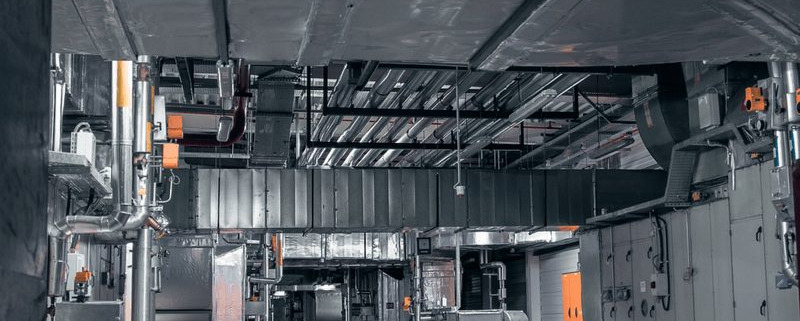 Air Handling Systems and Air Handling Units
What is an air handler?
Whether you need to carry out maintenance and repairs on your air handling systems or need to establish planned preventative maintenance, our engineers would be very happy to help.
The air quality of your premises is hugely important as clean air at the right temperature is vital for your staff's health and productivity. We provide quarterly inspections and filter changes for Air Handling Systems and Air Handling Units (AHUs) as part of our Facilities Management Service.
Modern buildings will probably have multiple AHUs placed throughout the building. They are connected to and are a vital component of the Heating, Ventilation and Air Conditioning (HVAC) system. The job of an AHU is to condition the air using heaters, coolers, fans, coils, filters, humidifiers, mixing chambers and heat recovery devices and other components.
AHUs have three different types – the Rooftop unit, which is placed outside the building; the Make Up Air unit, which is a large air handler placed within a building; and Mall units, which are smaller and serve a localised area.
Most AHUs are designed for multi-user spaces such as offices. However, there are different units suitable for food production areas and high contamination environments such as waste processing, which will help make your commercial environment as safe as possible.
How much energy do AHUs use?
All AHUs have a low power consumption – between 10w and 33w depending on the size of the unit. In terms of electricity costs, this equates to £12-£39 per unit per year.
AHU Maintenance and Repairs
Our highly skilled maintenance engineers are available 24/7 to attend to emergency repairs, with a maximum four-hour response time.
As well as taking advantage of our active call-out service, you can reduce the likelihood of breakdowns with planned preventative maintenance, enabling us to replace parts and make any repairs at a time that's convenient for your business and without the emergency call-out charges.
Set up services
If an AHU is set up incorrectly, it will not work as efficiently as it should, which means running costs will be increased. We can help you set up your AHU correctly or we can correct the set-up of an inefficient unit to help you save money and ensure your staff are working in optimal conditions.
https://www.quillsuk.co.uk/wp-content/uploads/2021/10/a-picture-of-modern-ventilation-system.jpg
534
800
Justine Perry
https://www.quillsuk.co.uk/wp-content/uploads/2022/01/White-Reverse-350.png
Justine Perry
2021-09-16 14:53:03
2021-10-28 10:49:43
Air Handling Systems and Air Handling Units