5 Practical Benefits of Managed Print Services
What are managed print services?
Managed print services are an all-in-one solution where a service provider manages all printer and photocopier maintenance and optimisation of your business printing. This includes services such as:
Increasing security on your printer network
Managing stock levels of ink
Optimising your spend
Maintenance
Printer network set-up
Repairs & replacement of parts
Lease, rental or sale of MFDs (multi-function devices such as printers and photocopiers)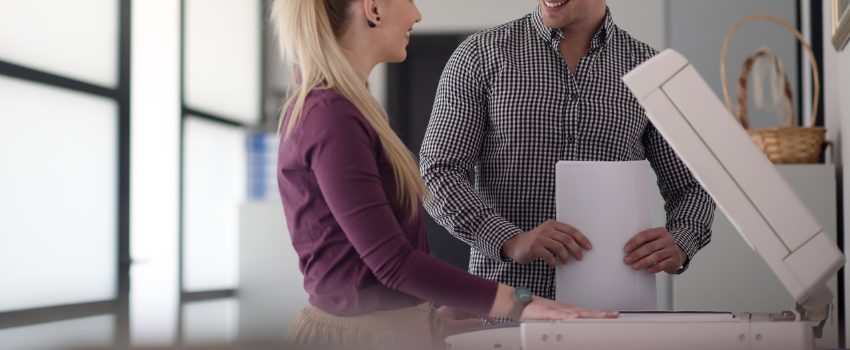 Outsourcing print management services saves businesses time and money by ensuring their critical print services are always fully operational – without having to dedicate their in-house resources. It allows printing to be what it should be; a useful tool, not another chore.
What are the benefits of managed print solutions?
1. Improved security & GDPR compliance
Data security has never been more important – and it applies to your print room too.
Printers often present a large security risk for multiple reasons: on one hand, there's a lot of manual room for error. Employees could print sensitive documents and leave them for anyone to see! On the other hand, printers can often be a weak spot for cyber-attacks too.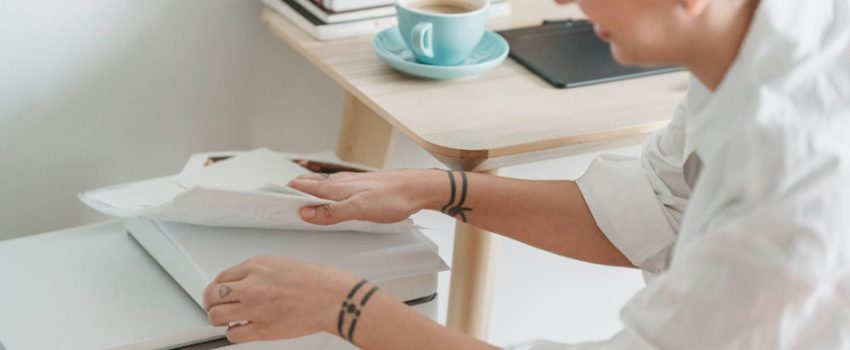 As part of our managed print services, we offer Quills Secure Software. We use a multi-layered approach to keep your printing secure from both cyber-attacks and in-person data breaches. Better yet, this software allows your printers to be GDPR-compliant!
Here are some of the useful features we provide:
Secure print release. Instead of documents going straight to print, employees have to walk to the printer and authenticate their print jobs first. This not only stops sensitive data from being left out in the open but also cuts costs by stopping accidental prints.
Watermarking, digital signatures and user tracking. We make it simple to oversee employees' printer usage. Watermarks and digital signatures on printed documents make it possible to view full details of the date, time, printer and author of the print job.
Easy erasing of past users. As part of GDPR compliance, ex-employees have a right to be forgotten so it is essential that you have an easy way to delete their data. Fortunately, our Quills Secure Software has made this simple.
2. Managed print services help businesses cut costs
In most workplaces, printing will be at the bottom of the priority pile. However, that means there are often a lot of inefficient practices that could be costing your business money. Managed print services are a great way for businesses to control and minimise costs.
One monthly fee is easier to budget for than fluctuating costs. Most MPS providers charge a monthly fee for their services – however, this includes IT support, maintenance, toner replacements and more. This works out to be far better value for money than purchasing items ad-hoc.
Another benefit is that it's a predictable cost. As hardware ages, it will require more costly repairs and replacements – whereas, with managed print services, this is included in the monthly fee.
Ongoing optimisation. Managed print services are consistently overseen and optimised, meaning that your business benefits from ongoing suggestions to cutting costs.
Quills can conduct a comprehensive evaluation of your print environment, document infrastructure and workflows to suggest cost-cutting measures and look at energy efficiencies too.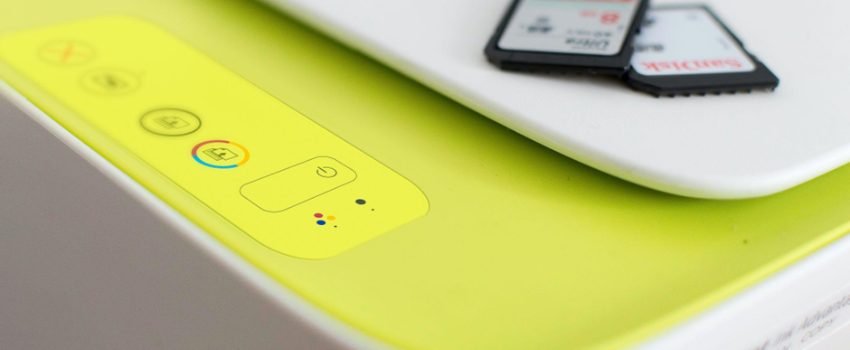 3. MPS frees more time for you to do what's important!
Did you know that an estimated 51% of IT help-desk calls are printer related? Worse still, IT teams often don't have the printer knowledge or resources to handle those requests – so they have to send tickets to external repair companies. As you can imagine, that's a lot of valuable time wasted.
Managed print services are a great solution to this issue as they provide ongoing maintenance and support. This frees up time for businesses to focus on what's important.
4. Reduced environmental impact
Sustainable business practices are becoming the norm and optimising your print services is a surprisingly easy way to start. At Quills, we're proud to offer the advanced Replaceable Ink Pack System (RIPS) technology.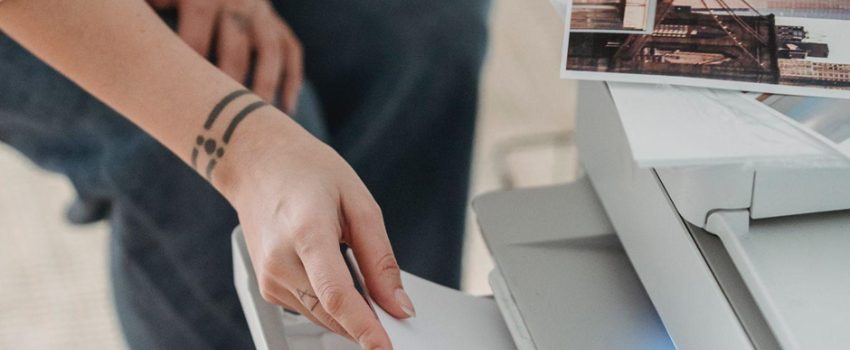 Replaceable Ink Pack System (RIPS) uses impressively high-yield ink supply units – with the ability to print up to 84,000 pages between ink changes. Not only does this minimise the time and labour of replacing, then recycling, ink cartridges but it also boasts a significant amount of environmentally friendly features:
96% less energy than laser printers
94% less waste than laser printers
92% less Co2 emissions than laser printers
MPS also focuses heavily on monitoring your workflow and suggesting improvements – such as ways to cut down on waste.
5. Managed print services adapt to fit your business's changing needs
We live in a fast-paced world. Each year, there's new software, new legislation, new hardware . . . it can be hard for business owners to keep up! The beauty of using a managed print service is that staying up to date becomes their job.
As your business's needs grow and change, your managed print services will adapt to fit. This allows your business more flexibility and takes one of the boring – but essential – administrative tasks off your hands.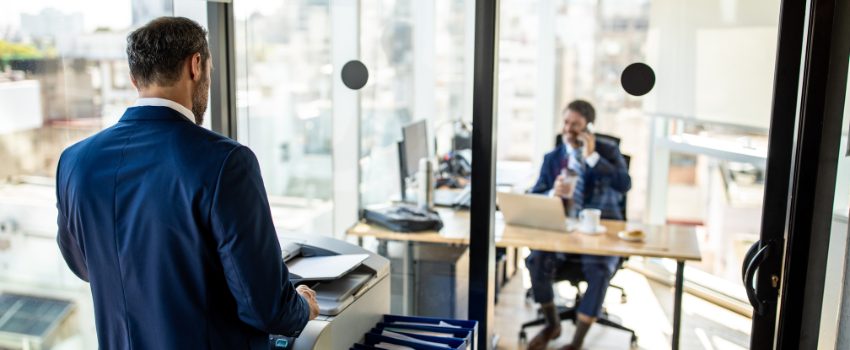 What managed print services do Quills provide?
The best way to discover what managed print services we can offer your business is to contact us! Each company is unique and we will execute a comprehensive evaluation – complete with a cost-saving projection – to ensure we find the best solution for your needs. Here's a brief overview of some of our services and their benefits:
Document management
Increases workplace productivity
Could save up to 30% on your total document costs
Simplify and automate everyday operations
Open new revenue streams through creative products and services
Improve document security
Quills secure software
Ensures your printers are GDPR compliant
Watermarking, digital signatures and user tracking
Secure print release
Erasing past users
Remote monitoring
Simple breakdown contracts
Export or automatically email data to your management system (for example, Evatic, Valelink)
Notify users about low consumables (your ink cartridges) via email
Can be used on secure networks
Order thresholds for consumables can be based on multiple criteria including expected empty date, consumable level, days between change, pages between change, consumable status, detailed consumable information and much more
Sustainable & Energy Efficient improvements
Inkjet printers are not all the same.  Did you know that some use thermol heat to fuse the ink to the paper and another method is called piezo which is a heat free process and a more energy efficient way to print.  With energy prices increasing (2022/2023) now could be the time to review your printer fleet and consider switching to heat-free inkjet printers.  View the following video to learn more or view the following brochure on Epson heat-free printing technology.
Maintenance Support
We can provide support for your printer fleet and look at cost effective and energy efficient replacements should a fix not be possible.  This can also include re-conditionned printers if your budget is tight.
To discuss your workplace printer fleet needs, contact one of our experts  today.
https://www.quillsuk.co.uk/wp-content/uploads/2023/01/MPS-Quills-Group-2.jpg
416
495
Quills UK
https://www.quillsuk.co.uk/wp-content/uploads/2022/01/White-Reverse-350.png
Quills UK
2023-02-07 14:04:44
2023-03-03 18:04:59
5 Practical Benefits of Managed Print Services