Winter Facilities Management Safety Essentials Checklist
It's the coldest time of the year and many locations have already experienced snow, and icy paths and roads. Even though the last couple of winters have been quite mild, you can never truly predict what will happen, so you've always got to be prepared.
If you're responsible for facilities management within your building, and you've got people working on the premises, now is definitely the time to take steps to protect your employees, visitors and property from the hazards that the winter weather can bring.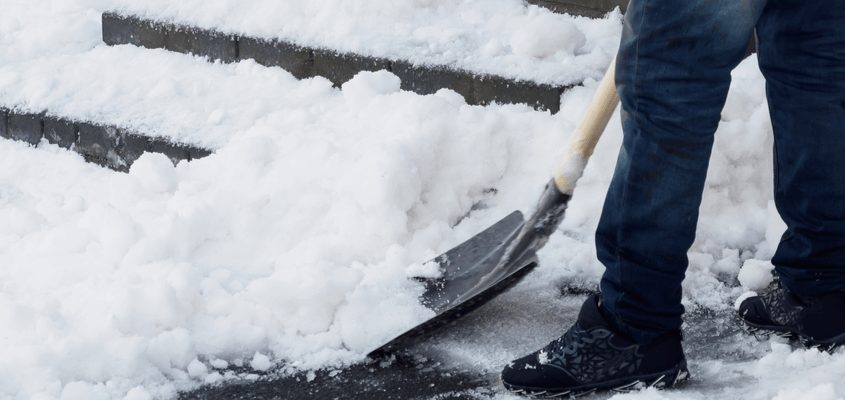 Keep pathways clear
Reduce the risk of injury to your staff, clients and customers – and consequent time off sick – by keeping your car park and pavements free from ice and snow. Whether you have extensive grounds to protect, or just the pathway outside your entrance, we stock all the de-icing supplies you need including snow shovels, grit bins, de-icing spray, salt and salt spreaders and more to ensure you're ready for whatever Jack Frost has got in store!
Alternatively, save time and hard work and outsource the job to a Facilities Management provider. Facilities Management services can include winter essential maintenance, grounds, maintenance, electrical works, pest control to name a few.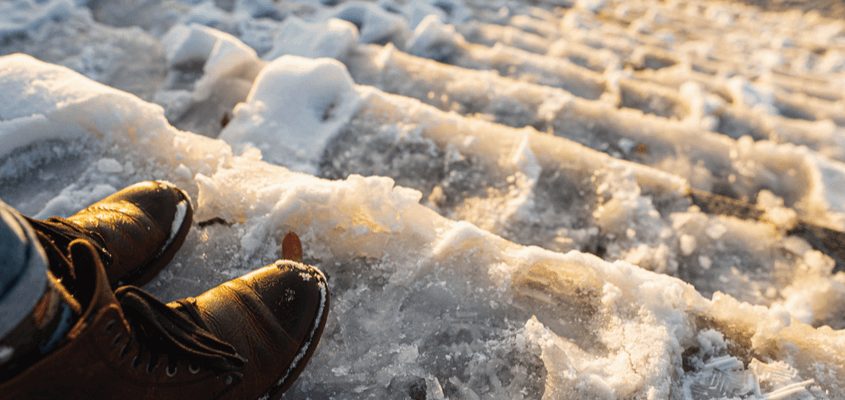 Ice isn't the only thing you can slip on
Wet leaves on the ground are very slippery and can become a big Health & Safety concern. Even at this time of year, there are still a lot of leaves on the ground from the autumn. Check out our gardening supplies for rakes and shovels to help you keep your pathways clear and safe.
If you have grounds to look after, then this is the right time of the year to cut back plants and trees. It'll help keep debris off the pavements which can be a hazard, as well as looking a lot neater. If you're already 'snowed under' with tasks to do, you may be interested to find out more about grounds maintenance services.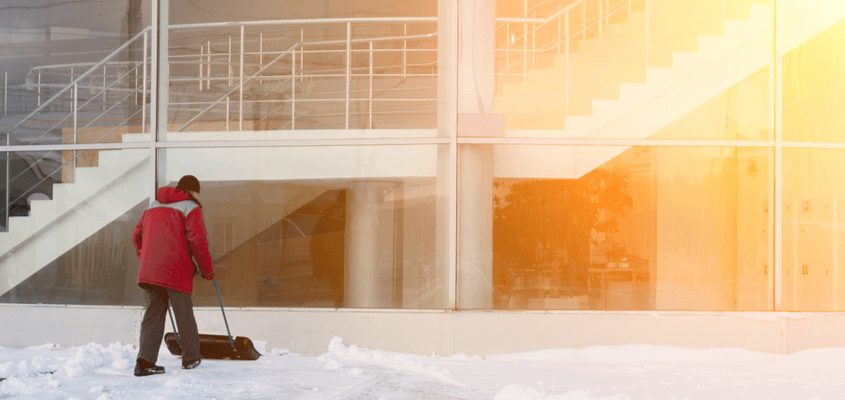 Lighting
Even though the mornings are starting to get lighter, the nights are still drawing in meaning people typically finish work whilst it's dark. So external lighting is crucial. When your staff are leaving work on dark winter evenings, they need to stay safe and be able to see where they're going when leaving the premises, especially when there's likely to be ice on the pathways.
Having sufficient lighting inside your building is also important and employees may find it useful to have desk lamps too for those winter evenings.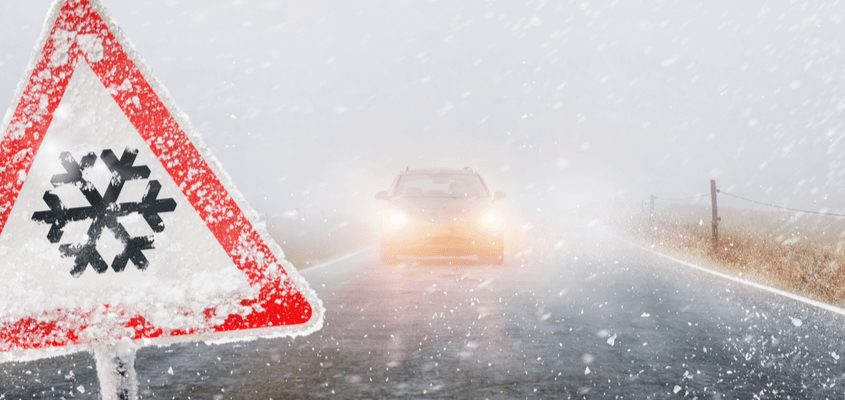 Be seen, be warm
If you have staff who work outdoors, then you need to provide them with protective clothing. Visibility on dark afternoons and evenings is an essential safety precaution, so kit them out with hi vis clothing to prevent accidents from happening.
Sometimes it's necessary to ask staff members to work outdoors when they're not expecting it and they may not have come prepared, so it's nice to have warm clothes they can borrow to protect them from the cold, as well as spare hi vis jackets and waistcoats.
Here are our Top 10 winter essential recommendations:
https://www.quillsuk.co.uk/wp-content/uploads/2021/02/Facilities-Management-Winter-Essentials-1-1.jpg
400
1030
Justine Perry
https://www.quillsuk.co.uk/wp-content/uploads/2022/01/White-Reverse-350.png
Justine Perry
2021-02-15 13:36:32
2021-03-03 11:58:47
Winter Facilities Management Safety Essentials Checklist