Hygiene solutions with environmental benefits
Hygiene has become a vital part of everyday life, and in the 'new normal', businesses will need to consider what they purchase in order to provide a Covid-safe environment for your employees, visitors and customers. Since the pandemic, it has become an essential part of your company's duty of care to ensure your workplace is clean and hygienic, and there are many products and services available, including some fantastic cost saving sustainable solutions.
If you want to reduce the amount of time you and your staff spend cleaning surfaces, there are a number of ways to provide antimicrobial protection that will minimise cleaning time and the amount or harsh cleaning products required.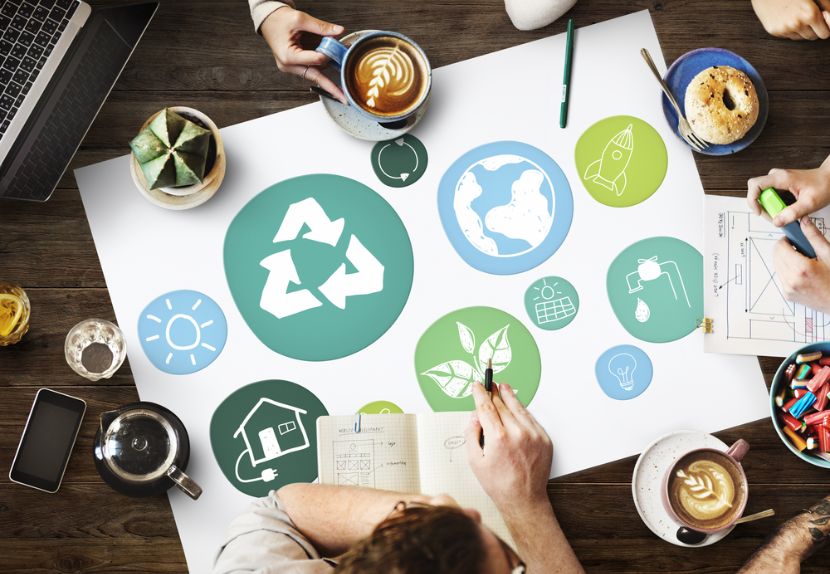 Antimicrobial surface coating
Many companies coming out of lockdown want time-saving and more eco-friendly hygiene solutions and are implementing long term strategies to stay bacterial and virus free. This is why they are protecting heavy use areas with an antimicrobial surface coating which guarantees protection for 12 months against germs, bacteria and viruses, including SARS-CoV-2 and TGEV Coronavirus. The antimicrobial surface coating is clear and can be applied to a range of hard surfaces, touch screens and fabrics too.
As an employer it's great to know that you can provide your employees and visitors with the peace of mind that high traffic areas, such as door handles, chairs, desks, buttons, touch screens, phones, handrails, turnstiles, gym equipment, flooring and play equipment, are protected. Having an antimicrobial coating in place means your company will save time and money by reducing the frequent cleaning and sanitising of these surfaces. So that's fewer harsh chemicals, and fewer paper towels.
As the coating is safe to use on fabrics, it means that chairs, soft furnishings, fabric partitions and screens can also be protected.
Surface Spray
For shorter-term solutions, an antibacterial surface spray like PPE XtraSAN, creates a biofilm that will kill bacteria and viruses for up to 28 days. Like the surface coating, it provides a protective biofilm, which means you don't have to use harsh cleaning chemicals on it and can save time and money on cleaning. And it's a refillable product which means it's also more sustainable.
Antibacterial chairs
If you run schools, colleges, healthcare centres, community halls, etc., talk to us about replacing your stacking chairs with ones that are antibacterial. These chairs have a silver-based additive that kills 99.9% of MRSA and E.coli. The chairs are strong, durable and easy to clean and can even be steam cleaned without damaging the surface.
AeraMax air purifiers
Air purifiers like AeraMax have unsurprisingly become very popular. The product comes with High Efficiency Particulate Air (HEPA) filters that can remove 99.97% of air pollutants including germs, bacteria, allergens, pollen and mould. The purifier has a four-stage filtration process which includes a carbon layer to capture and neutralise odours, and an antimicrobial layer that traps bacteria, viruses and fungi, therefore taking them out of circulation.
When possible, natural air ventilation is key. However this isn't always practical when you factor in the weather, safety, the building itself, noise and privacy for healthcare settings. You would also lose a lot of heating by keeping windows and doors open in the winter months, so air purifiers can be deemed a more energy efficient solution.
Air purifiers will continue to be useful additions to your office or commercial premises after the pandemic is over. They clean 99.7% of airborne particulates, including viruses and allergens, from the atmosphere, meaning the air is cleaner and more pleasant to work in. It is also less likely that colds will spread, keeping 'presenteeism' to a minimum and productivity high. They also remove odours which makes them useful in gym environments, nurseries and educational settings.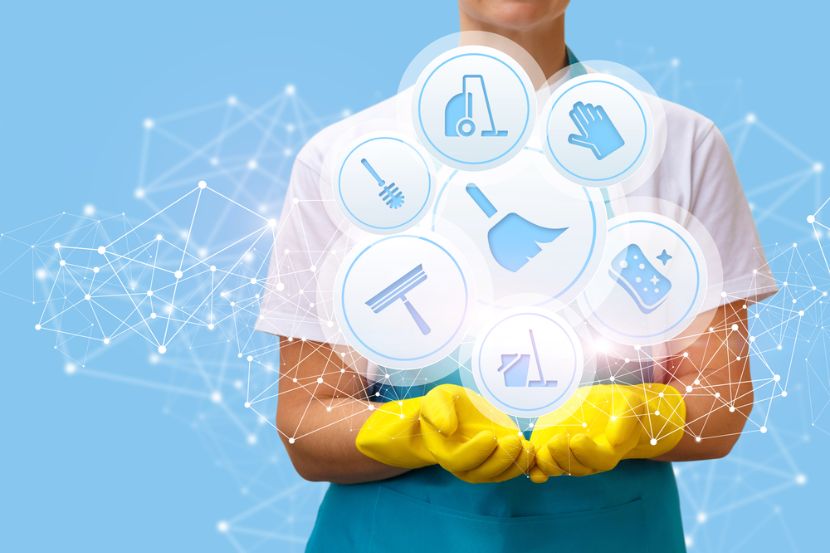 Hygienic office supplies
We also stock a number of office staples that have antibacterial properties, such as mouse mats, foot rests, back supports and trolleys (that's got to be worth celebrating with tea and biscuits all round…individually wrapped, of course, to help reduce the spread of germs!).
Pedal bins are a necessity and are needed now more than ever. Though you could go one better and have touch free bins which enable everyone to dispose of their waste at the same time as minimising the spread of germs.
Hands-free soap dispensers are a great way to maintain hygienic practices, especially when used alongside hands-free hand towel dispensers.
When you greet visitors on arrival in reception, provide hands-free hand sanitiser dispensers for their convenience and safety. It's going to be a while before we return to life without having to use so much hand sanitiser, so make it as easy as possible for people to maintain Covid-safe hygiene practices.
Face masks
To increase the safety of your staff and visitors, try our range of nano face masks. The properties of the masks mean that you can wear them multiple times before washing, and the antibacterial properties have been shown to last for over 50 washes. They are 100% cotton, recyclable and biodegradable giving them environmental benefits that disposable masks do not. Providing these for your staff is a great way to keep them safe and an environmentally friendly choice.
Hand sanitiser
We have a range of hand sanitisers available, including our NEW organic, alcohol free sanitiser that last for *8 hours! With only 0.5 ml per application and the ability to protect against 99.9% of bacteria and the Coronavirus this really is a product not to miss. The product provides a protective film with an active ingredient that breaks into the shell of enveloped viruses, killing them within 30 seconds. With other products, you'd have to sanitise your hands six times to gain the same eight-hour protection, making it great value for money. It's also food safe and safe for children to use. As organic, non-hazardous, non-toxic and with no irritant chemicals, it's environmentally friendly, and is a refillable product. What's not to like!
*This is dependent on when and how this is used and in differing environments.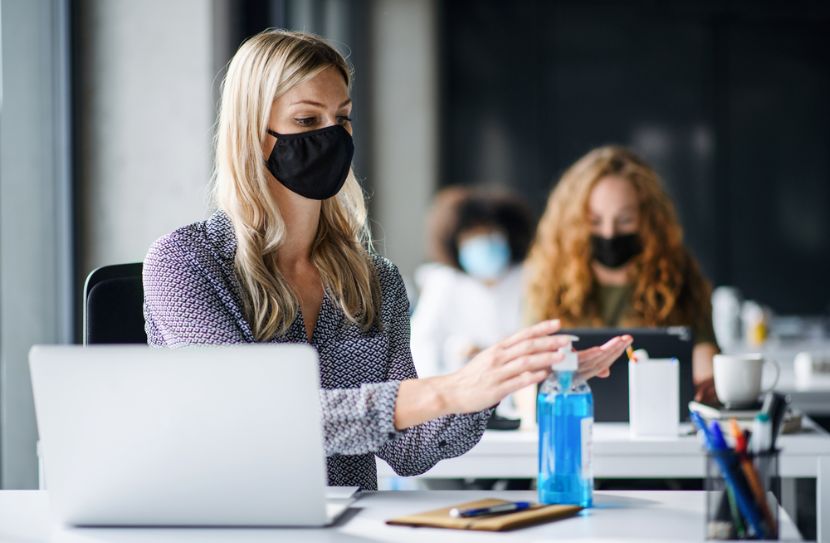 Repair don't replace
When chips or cracks appear in ceramic sinks and toilets or on wall tiles, they need to be repaired as soon as possible and not just because they look unsightly. The cracks will accumulate dirt and grime, and that will provide a great breeding ground for germs and bacteria. The good news is that you don't have to go to the expense and disruption of replacing the entire object as it can be expertly repaired in a sustainable way with a repair and for a fraction of the cost.
We hope the above has provided some insight into more sustainable hygiene solutions that don't need to cost the earth.
Enquiries: hello@quilllsuk.co.uk
https://www.quillsuk.co.uk/wp-content/uploads/2021/05/Hygiene-solutions-with-environmental-benefits.jpg
400
1030
Justine Perry
https://www.quillsuk.co.uk/wp-content/uploads/2022/01/White-Reverse-350.png
Justine Perry
2021-05-18 09:13:08
2021-05-18 09:13:08
Hygiene solutions with environmental benefits